Why are delivery times for electric cars so long? Electric cars are becoming increasingly popular. According to a survey by Statista, more than half of all Germans can imagine buying an electric vehicle in the next few years.Furthermore, registrations have also risen considerably in the last two years. From just under 36,000 in 2018 to 267,000 in the period from January to October 2021. However, many will have noticed that it is not at all easy to get hold of an electric car quickly. Obviously, the demand cannot be met directly. The fleet manager Stefan Jacob from SachsenEnergie was happy to answer our questions on the subject of delivery times for electric cars and was able to help us with his expertise. We explain how the current electric car delivery times come about and what waiting time you should expect for the various e-car models.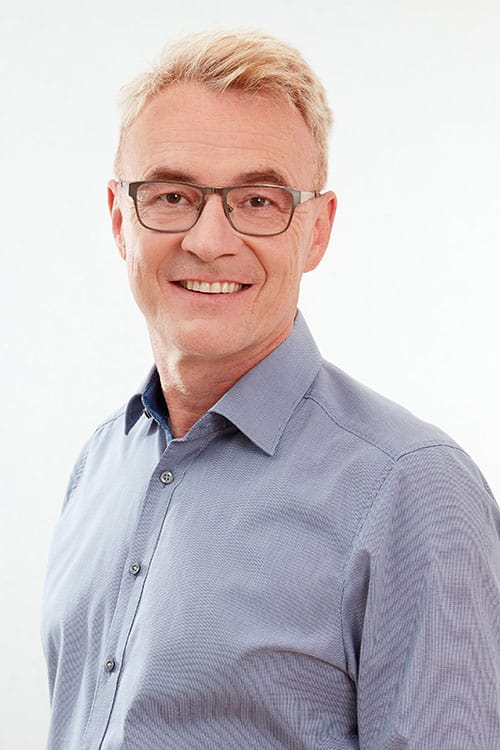 CURRENT DELIVERY TIMES FOR ELECTRIC CARS - HOW LONG DO YOU HAVE TO WAIT?
For an overview of e-car delivery times, we have compiled the current delivery times of the various models for you. The range is very wide. From 2 months for the Tesla Model Y to 12-15 months for the Audi Q4 e-tron. As a result, the decision as to which model you end up with is not only dependent on the car itself, but can also be influenced by the delivery time, depending on your own needs.
Overview of current e-car delivery times of various models via Carwow:
Delivery times for electric cars


Model
Delivery time
Offers from
Tesla Model 3
3-4 months
36.970 €
VW ID.3
9-12 months
21.925 €
Polestar 2
3-4 months
36.930 €
KIA EV6
10 months
31.466 €
Renault ZOE
6 months
18.210 €
Cupra Born
3 months
28.127 €
pel Corsa-e
4 months
18.324 €
VW ID.4
10-12 months
27.581 €
VW ID.4 GTX
10-12 months
42.380 €
Dacia Spring
9 months
11.569 €
Hyundai Ioniq 5
6-8 months
30.706 €
Skoda Enyaq iV
7-9 months
22.376 €
Hyundai Kona
Electric
4-6 months
22.863 €
Renault Twingo
Electric
6 months
12.985 €
Opel Mokka-e
4 months
23.333 €
Tesla Model S
7-8 months
97.970 €
Tesla Model X
12 months
106.970 €
Tesla Model Y/td>
7-8 months
52.970 €
BMW i3
4 months
24.379 €
BMW i4
8 months
44.079 €
BMW i4 M50
10 months
53.256 €
BMW iX
8 months
69.692 €
BMW iX3
8 months
50.396 €
Mercedes-Benz EQA
8 months
-
Mercedes-Benz EQB
2 months
-
Audi Q4 e-tron
7 months
27.329 €
Audi Q4
Sportback e-tron
7 months
29.049
Ford Mustang
Mach-E
7-8 months
38.020 €
smart EQ fortwo
8-9 months
11.324 €
MINI Cooper
SE 3-door
8 months
20.989 €
KIA e-Niro
10 months
22.588 €
Peugeot e-208
3 months
20.683 €
Citroen e-Berlingo
4.5 months
29.702 €
Citroen e-C4
5 months
24.689 €
Hyundai
IONIQ Electric
4-6 months
23.200 €
Honda e
5-6 months
24.423 €
Kia e-Soul
10 months
21.431 €
Peugeot e-2008
4 months
25.452 €
Audi e-tron
5 months
51.062 €
Audi e-tron S
5 months
72.234 €
Audi e-tron S
Sportback
5 months
74.042 €
Mercedes EQC
11 months
-
Audi e-tron Sportback
5 months
52.954 €
Audi e-tron GT
8 months
88.759 €
Audi RS e-tron GT
8 months
119.840 €
Jaguar I-Pace
4 months
59.091 €
Porsche Taycan
3 months
76.851 €
Porsche Taycan
Cross Turismo/td>
3 months
86.797 €
Mazda MX-30
4-5 months
22.831 €
Nissan Leaf
6 months
19.169 €
Fiat 500 Electric
3 months
14.173 €
Opel Zafira-e Life
4 months
34.688 €
Opel Combo-e Life
6 months
24.497 €
Citroen
e-SpaceTourer
5 months
37.127 €
Citroen
e-Jumpy estate
4 months
35.684 €
Toyota ProaceElectric
5-6 months
32.218 €
Toyota Proace Verso
Electric
5-6 months
50.564 €
Peugeot e-Rifter
5.5 months
25.151 €
Peugeot e-Traveller
4.5 months
37.193 €
Peugeot e-Expert
Box van
7 months
28.572 €
Peugeot
e-Expert estate
4 months
34.242 €
DS 3 Crossback
Electric
5 months
28.878 €
smart EQ fortwo
Convertible
8-9 months
14.356 €
smart EQ forfour
Not available for order
11.938 €
Renault Kangoo Z.E.
6 months
22.583 €
Fiat E-Ducato
Box van
5 months
50.703 €
Fiat E-Ducato Station Wagon
5 months
51.836 €
Mercedes-Benz EQV
5 months
-
Mercedes-Benz
eVito Tourer
5 months
-
Mercedes-Benz EQS
Not specified
-
VW e-Crafter
Box van
5 months
43.896 €
Volvo XC40 Recharge
Pure Electric
5 months
(front-wheel drive)
7 months
(all-wheel drive)
-
Volvo C40 Recharge
5 months
-
VW e-up!
Not available for order
-
SEAT Mii electric
Not available for order
-
Skoda CITIGOe iV
Not available for order
-
VW e-Golf
Not available for order
-
Citroen C-Zero
Not available for order
-
Peugeot iOn
Not available for order
-
Consequently, a good six months is currently the rule rather than the exception when it comes to delivery times for e-cars. Why is that?
Causes for the long delivery times
There are three main reasons for the long delivery time: the Corona pandemic, global chip shortages and insufficient production resources. Due to the pandemic, capacities have been reduced in almost all areas, which has affected supply chains. For example, the supply of parts and battery components is more difficult than usual. Another reason is the global chip shortage. Here, too, capacities have been reduced rather than increased by the pandemic situation. Meanwhile, demand for devices that require microchips is higher than ever. The increased demand for electric cars plays a big role here, but not the only one. Consumer electronics, medical technology and communication technology, such as to convert companies to home offices, are also driving forces. The automotive industry also has its problems with the high demand. The stimulus packages are working excellently, but unfortunately a quick ramp-up of production lines has not been possible to the extent needed. So the long delivery times are not due to a single problem. Rather, they are the result of several different causes from different areas. But are there ways you can still get your hands on a new e-car in the short term?
This is how you can still get a new e-car at short notice
There are a few ways you can still get your hands on a new e-car. Not every model suffers from long e-car delivery times. The following models are available in less than 3 months:
Cupra Born: 3 months
Opel Mokka-e: 3 months
Peugeot e-208: 3 months
Peugeot e-2008: 3 months
Porsche Taycan: 3 months
Porsche Taycan Cross Turismo: 3 months
Tesla Model Y: 2 months
Still a long wait when you finally want to drive your new electric car, but definitely bearable. If you consider a waiting time of 6 months acceptable, you even have a choice of over half of all models. If you have another model in mind or want to shorten the waiting time further, it's worth doing some research. Many suppliers have stocks of pre-configured vehicles in store or special leasing quotas where you could find what you are looking for. As long as your ideas for the equipment are not too specific, you may be lucky. So you could also become the owner of an electric car within a few days/weeks. There is also the e-car subscription, an alternative that not everyone knows about. Similar to leasing, you are not the actual owner of the electric car, but you can use it for a fee. However, there is no down payment or residual value compensation. In addition, it is much more flexible than leasing; many subscriptions can be taken out spontaneously and cancelled monthly. If an e-car subscription is not a long-term alternative for you, it can still help you to bridge the waiting time for your desired model.
CONCLUSION E-car delivery times: no return to normality in sight
The current delivery times for electric cars are long. Six months and more are the rule rather than the exception. While these long waiting times are due to understandable problems, you can still get around them with a few tricks from us. Even if one of the three main reasons improves, experts estimate that the chip shortage will last at least until 2022, maybe longer. So it's impossible to predict exactly when delivery times for the electric car will return to normal. You should not let this slow down your enthusiasm for electric mobility.
If you are interested, please make use of the possibility of a personal consultation on site.