Electric cars are an essential part of the mobility revolution. A central component for sustainable e-mobility is the battery of the electric vehicle. Its production is complex, consumes a lot of energy and requires limited resources such as lithium, cobalt or nickel. And even if the e-car batteries last a relatively long time and can continue to serve as electricity storage for the household, for example, sooner or later methods will have to be found to reuse the valuable raw materials. Of course, this battery recycling would be best organised regionally, as this would reduce additional environmental impacts for transport. So is there an opportunity here for Saxony as a car state?
Umschalten.de spoke with Dr Mareike Wolter from the Fraunhofer Institute IKTS in Dresden about current Saxon research and economic opportunities. She is currently head of the department "Mobile Energy Storage and Electrochemistry" and will in future head the Technology Centre Semiconductor Materials THM in Freiberg. The new technology centre focuses on high-performance materials and will also research the recycling of energy storage devices in more detail.

DR. WOLTER, HOW IMPORTANT IS SAXONY FOR ELECTROMOBILITY?
Saxony is a relevant factor for the electric car economy in Germany. The main production facilities of VW, BMW and Porsche are located here, and numerous suppliers are also based here. However, the development departments of the major car manufacturers are often located in the old federal states. As an institute that shapes the transfer of knowledge between research and industry, this presents us with challenges. We cannot change the geography, but we can convince with specific competences.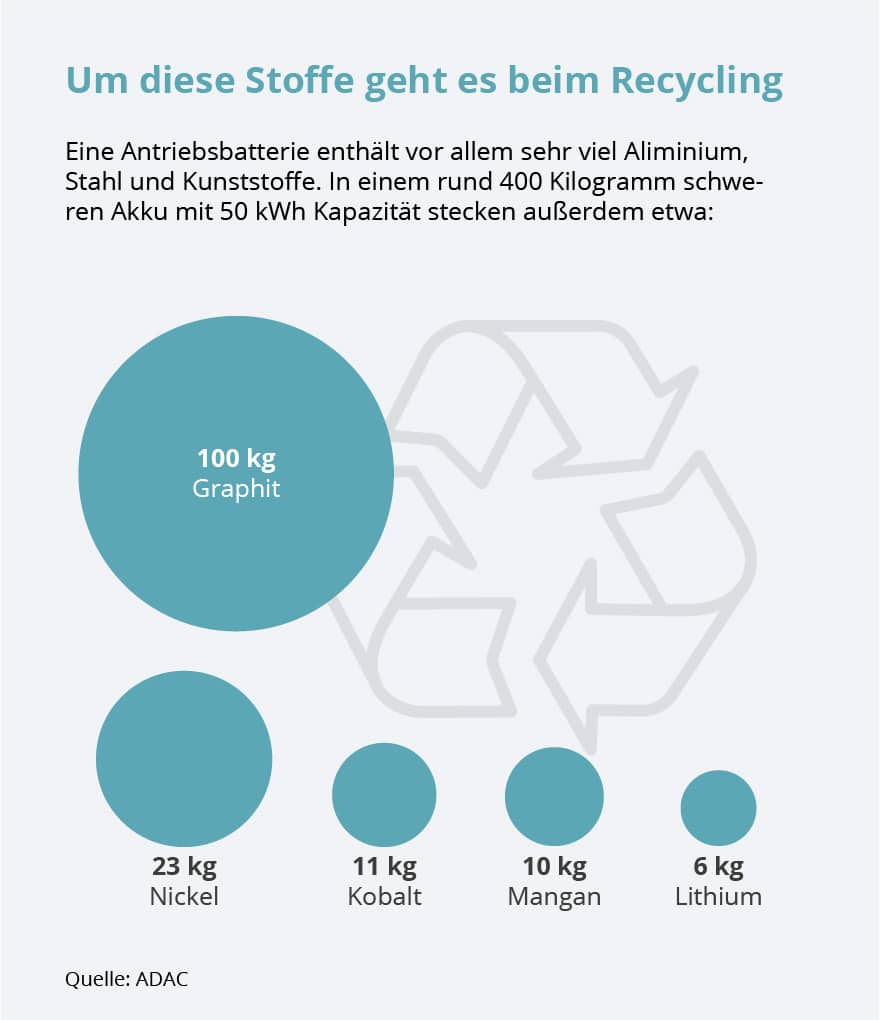 First of all, we are very appreciative of the funds that have been granted. That such a large sum goes to just one institute is not a matter of course. Saxony spends a comparatively large amount of money on research for a "new" federal state. The funds will be invested in the necessary equipment for researching new battery generations in Dresden and for optimising battery recycling in Freiberg. We want to make a contribution to making battery cell production in Germany sustainable, both economically and environmentally friendly.
ONE OF YOUR DEPARTMENT'S BETTER-KNOWN RESEARCH PROJECTS IS THE BIPOLAR BATTERY CONCEPT UNDER THE BRAND NAME EMBATT. WHAT ARE THE ADVANTAGES OF THIS NEW TYPE OF ELECTRIC CAR BATTERY DESIGN?
In recent years, we have developed a concept to increase the energy density of batteries. The space for a battery in an electric car will not grow, which is why more range can only be achieved in this way. More energy density in the same space means more storage capacity and thus more energy that I can take with me. We have to use resources efficiently, because e-vehicles are a necessary building block for the decarbonisation of our economy. We are therefore currently researching together with Daimler AG and IAV GmbH, among others, how this new concept can work in production.
KEYWORD: BATTERY RECYCLING: WHAT ARE THE PARAMETERS THAT FRAUNHOFER IKTS IN SAXONY IS WORKING ON FOR MORE SUSTAINABLE BATTERIES?
For us, these are essentially two points. One current problem is the liquid electrolytes in the batteries, which offer potential hazards and cause the cells to age. Our EMBATT concept, however, relies on solid electrolytes, where these problems do not occur. The second point is that true recycling of electric car batteries does not currently take place. The legal requirement is 50 per cent, so it is enough to recycle the casing and a few individual parts. The scarce resources are currently often not recovered because it is cheaper to buy them from the world's production areas, including cobalt, which is well known from the media. We want to optimise battery recycling so that it is not cheaper to extract the raw materials in the Congo.
FREIBERG WILL BE A CENTRAL LOCATION FOR RESEARCH ON ELECTRIC CAR BATTERIES IN SAXONY. WHY JUST HERE?
The TU Bergakademie Freiberg has a long tradition in materials science. The Technology Centre for Semiconductor Materials THM has existed there since 2005, and colleagues from the Fraunhofer Institutes here have done excellent preliminary work. In Freiberg, we will pay particular attention to how the storage materials can be recycled and reintroduced into the cycle. We can expect important impulses in this area from Freiberg.
OUR FINAL QUESTION: WHAT DO YOU SEE AS THE OPPORTUNITIES IF THE RECYCLING OF ELECTRIC CAR BATTERIES BECOMES MORE REGIONAL?
In the team, we often discuss the challenges already faced by companies that put e-car batteries into circulation. They are legally obliged to take back these batteries and know that used storage units are also sources of raw materials. Sometimes, however, the batteries come back damaged or with defects, so that transporting them for reprocessing could be too dangerous. In the future, we will therefore need decentralised collection points where the batteries can be shredded and thus the components safely transported. The actual battery recycling could then take place more centrally at specialists.
Battery recycling: Our conclusion
The topic of battery recycling for electric cars will therefore continue to occupy research and industry for some time to come, but in Saxony, too, important steps are being taken to make e-cars and their energy storage systems even more sustainable. New concepts with more storage capacity and more environmentally friendly and efficient ways to reuse valuable materials are part of the solution. In this way, Saxony will continue to make a major contribution to the new automotive industry, not only in production, but also in the development towards an "economy without coal".
Do you have questions about the future of e-car batteries? Would you like to learn more about the possibilities of reusing batteries? Write us your topic ideas at frag@umschalten.de!